Change Gout
Public awareness campaign
Gout is frequently thought of as a self-inflicted lifestyle disease causing intermittent bouts of pain in fingers and toes. Unfortunately the reality is far more damaging. So to prepare the market for a novel therapy, Grünenthal wanted to wake people up to the truth. Gout is in fact a disease of crystal deposition, a process that causes serious consequences for the whole body, including internal organs. But crystal deposition is hard to see. And when something is hard to see, it's easy to ignore. So what if we could externalise this internal process, creating a dramatic visual representation of the condition that's impossible to ignore?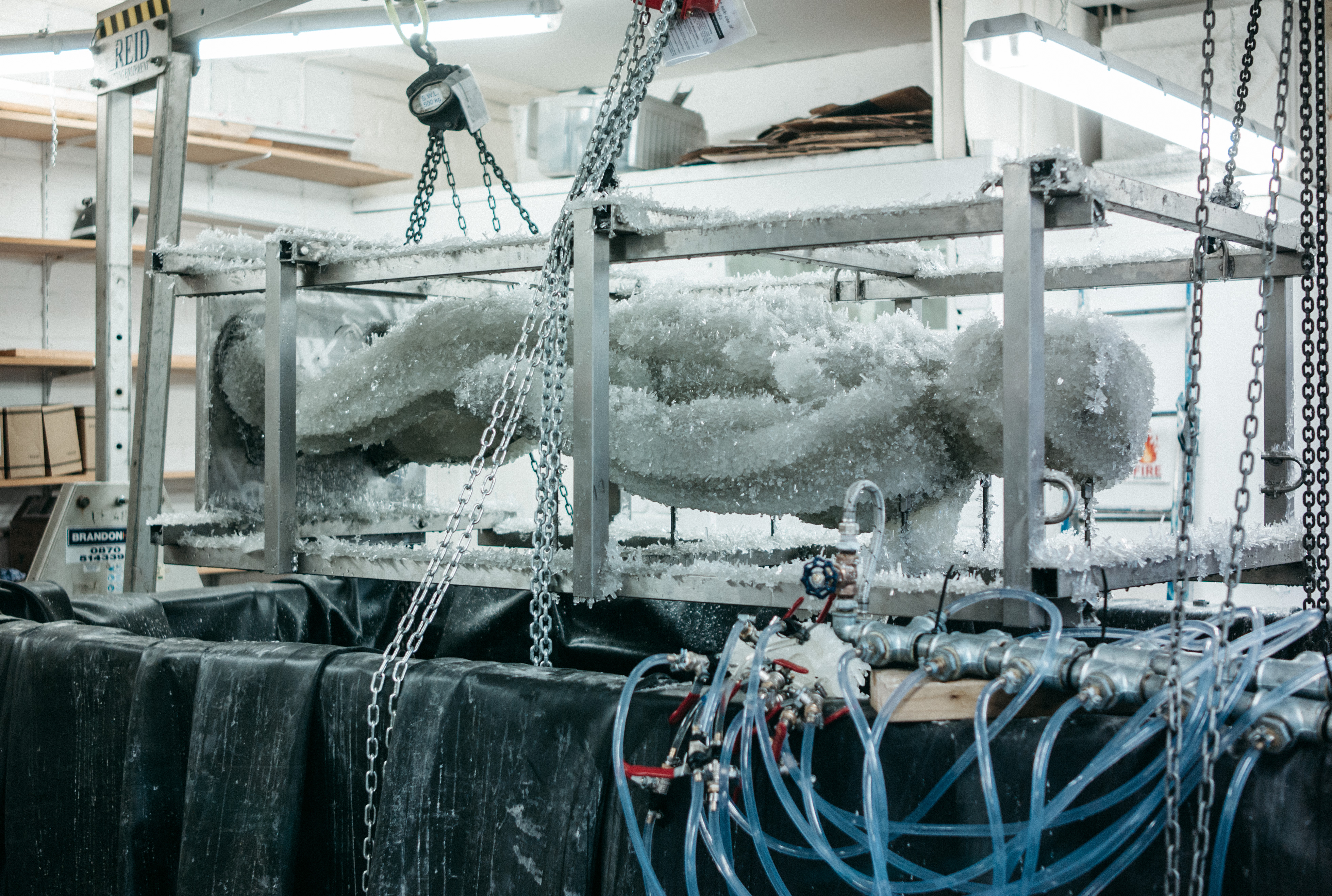 Borrowing the underlying chemical process that leads to gout, we embarked on an audacious life-sized science experiment to build and crystallise a scaffold created from 3D scans of a gout patient. Displayed in a London gallery, this marriage of art and science acted as a platform for reintroducing the world to a condition they thought they knew.
Benedict Redgrove shot the advertising campaign, an immersive online experience let users explore a digital version of the model, and an interactive documentary contained hidden hotspots that led to deeper information.
changegout.com
The branding took inspiration from the visual nature of the crystals themselves as seen under a microscope. These influenced everything from the choice of typeface to colour palette, paper engineering and graphic elements.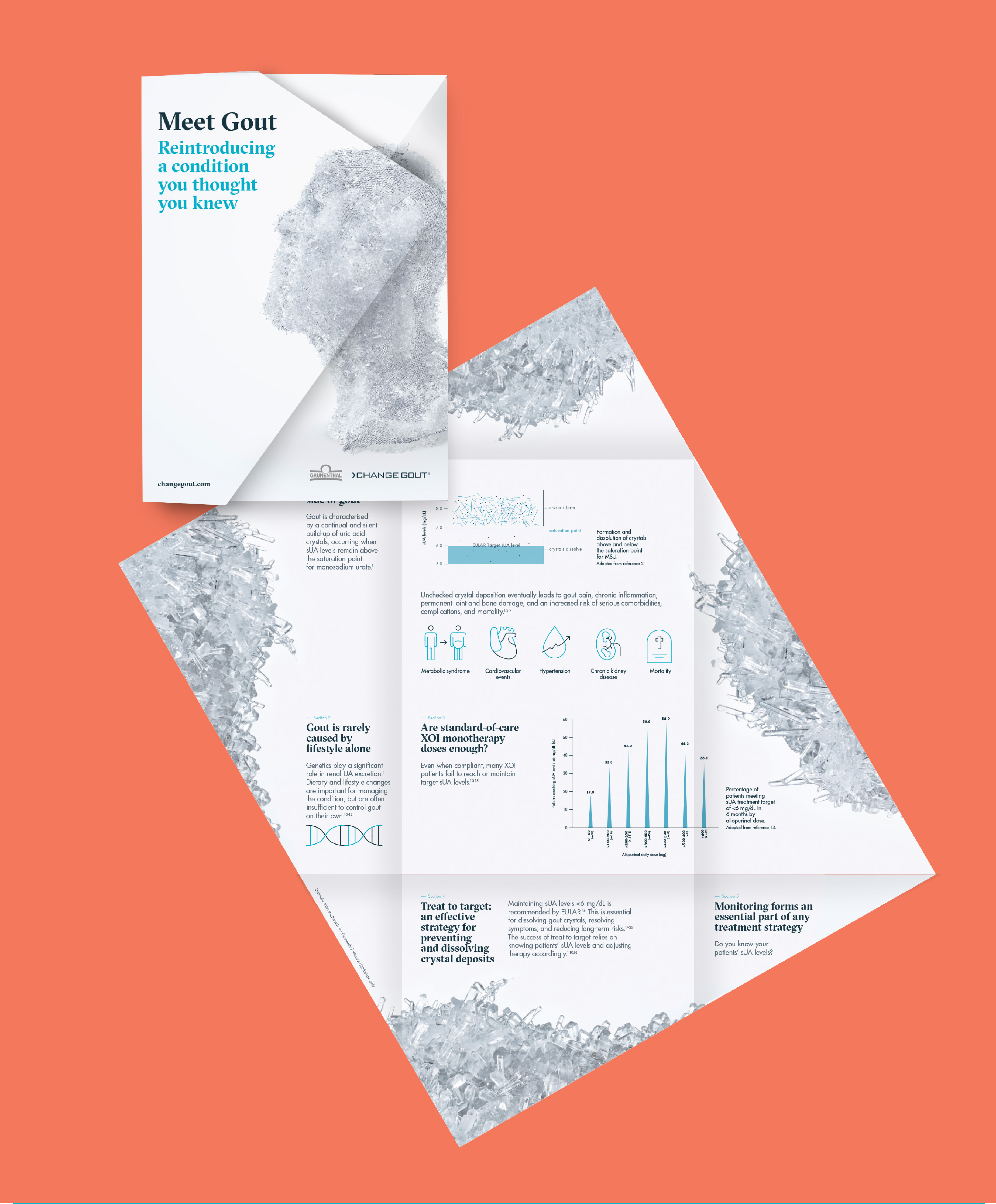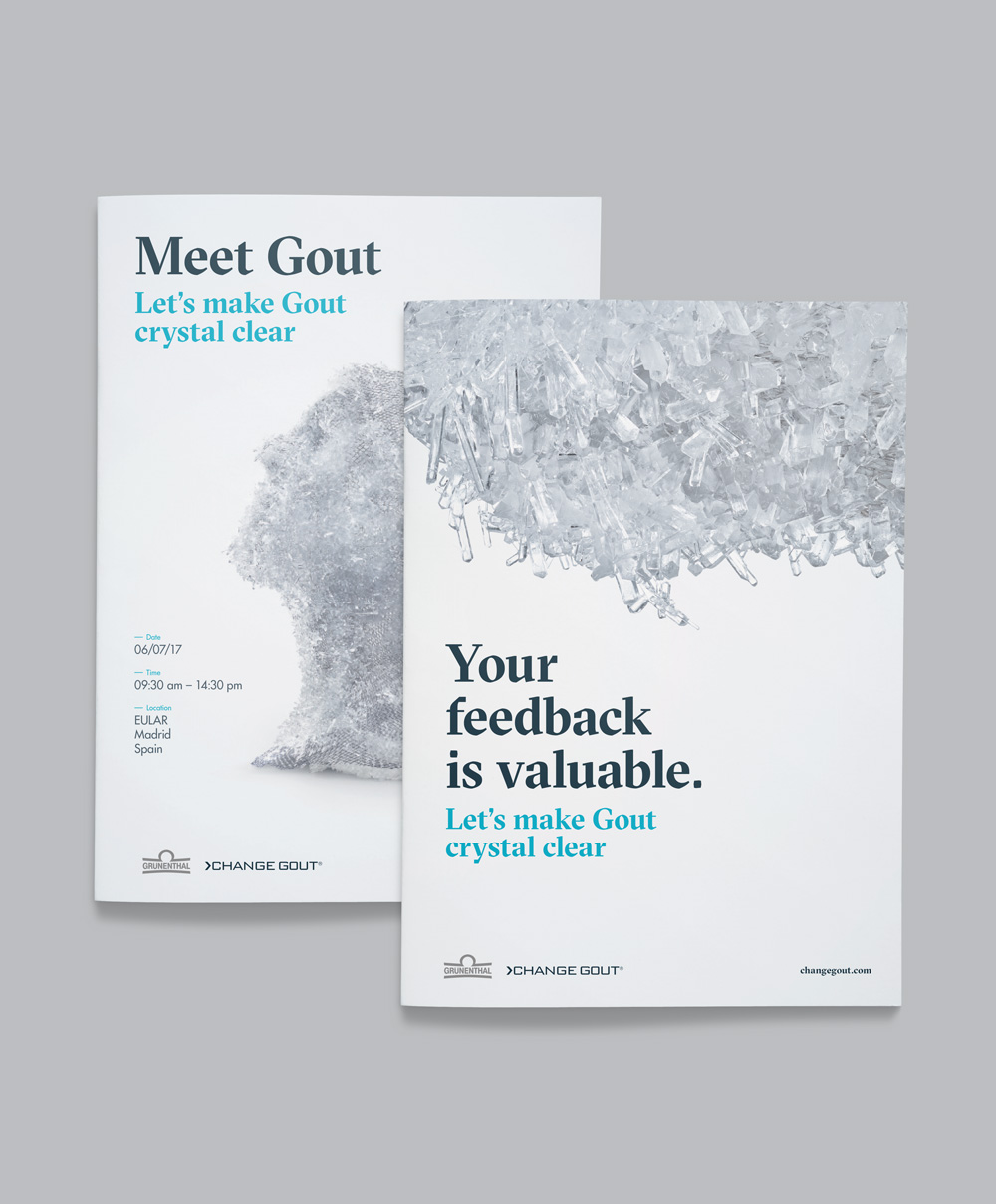 A set of patterns forms part of the graphic library to add depth and texture to collaterol. These use the colour palette and takes inspiration from different microscopic views of Gout crystals. Say hi.
info@graphicpotential.com